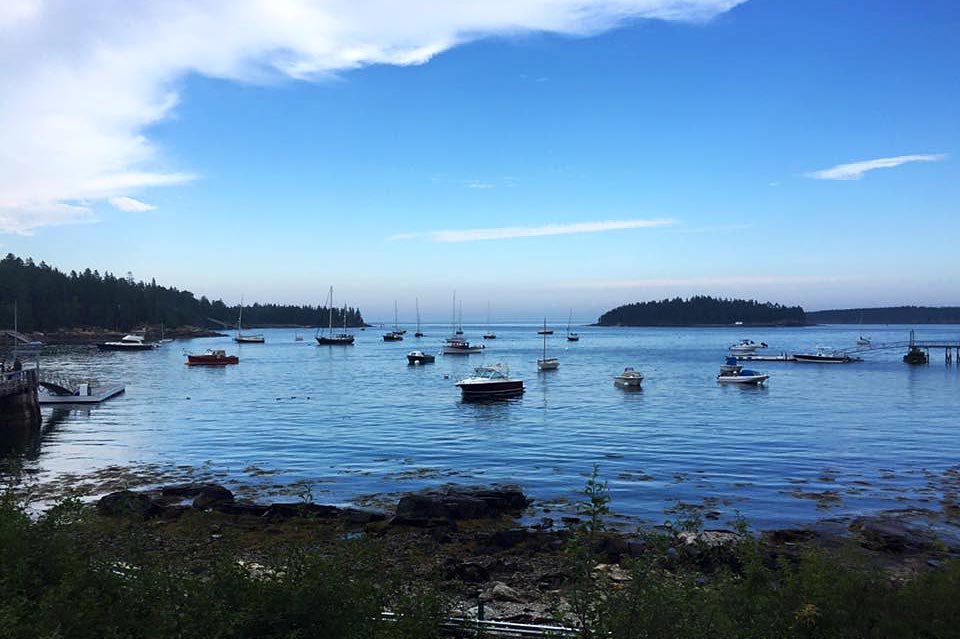 Take Interstate 95 North.
After you enter Maine you will change over to Interstate 495 North (Maine Turnpike), follow this until it becomes Interstate 95 North again.
Continue on till Bangor, Maine. When you're approaching Bangor, get on to Interstate 395 East to Brewer and Route 1A East.
Follow Route 1A East to Ellsworth where you will pick up Route 3 East. Follow Route 3 East until you go over the Trenton Bridge (don't blink or you'll miss the bridge!)
At this point the road divides (traffic light), bear to the right and continue onto Route 102 to Southwest Harbor.
Go through the town till about a mile past you will bear left onto Route 102A.We are located about a mile further from this turnoff, on the right-hand side of the road. Across the road from us is a convenience store called "Double J Grocery & Deli."
OR
Take Interstate 95 North.
After you enter Maine you will change over to Interstate 495 North (Maine Turnpike), follow this until it becomes Interstate 95 North again.
Continue on till Augusta, Maine.
Take the exit to Route 3 East at Augusta. Follow Route 3 East for about an hour and a half till you cross over the Trenton Bridge.
At this point the road divides (traffic light), bear to the right and continue onto Route 102 to Southwest Harbor.
Go through the town till about a mile past you will bear left onto Route 102A.We are located about a mile further from this turnoff, on the right-hand side of the road. Across the road from us is a convenience store called "Double J Grocery & Deli." If you see signs saying that you are in Seawall… then you've gone too far. Enjoy the ride and the great views! Good Luck.